Zappen is pleased to announce the launch of the Valley Beer Trail app, available as a free download for both iOs and Android.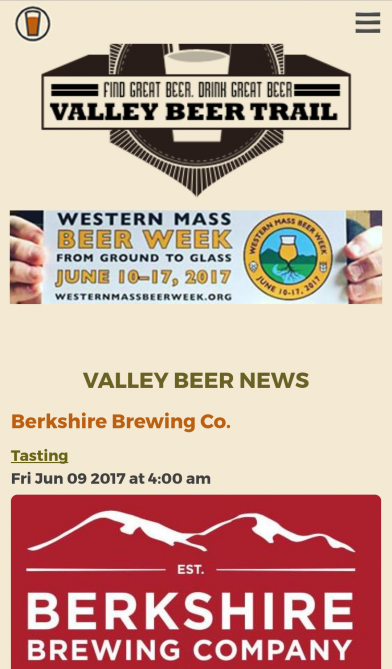 "Social media is a great tool for promoting beer events, but there's always the FOMO factor – fear of missing out," says Valley Beer Trail coordinator Mark Lattanzi. "It's disappointing to learn about a beer tasting, special release or festival…the day after it happened. With our Valley Beer Trail app, if it's an event posted on Facebook, it's in the app. No more FOMO!"
Also included in the app are listings and information for all the breweries in western Massachusetts, southern Vermont and southwest New Hampshire so you can plan your next beer trip.
With dozens of destinations on the Valley Beer Trail, there's so much to explore. Have fun, be safe and go hit the Valley Beer Trail!
The Valley Beer Trail is a creation of the Northampton Radio Group: 93.9 The River, WRSI; WHMP and Hits 94.3.